Sheet metal claddings & technical insulation
raw material products, base structures plus tools and equipment. The one stop shop for insulation projects.
Everything for insulation:
Claddings

Stonewool

Cellfoam

Ceramical

Base support structures

Coils and sheets

Installation equipment and tools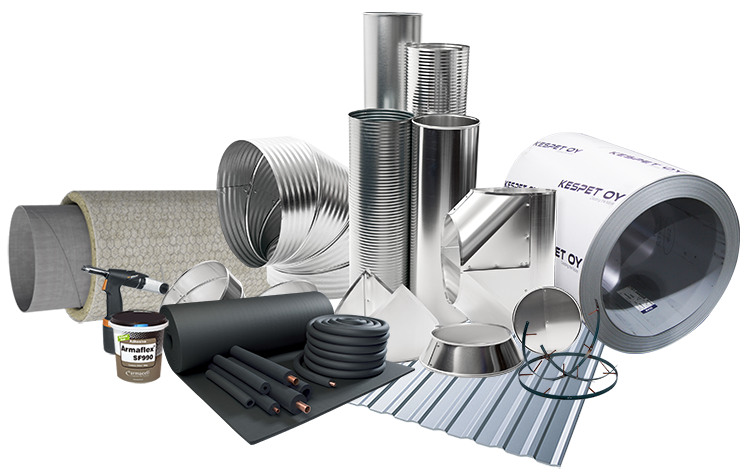 Comprehensive service
Products of the Kespet material service system are a great solution for HVAC and industrial insulation and building due to their quality and cost efficiency.  Our service concept speeds up project planning and execution, resulting in significant cost savings. We also provide calculation and dimensioning.

Kespet Oy is the leading international seller of HVAC and industrial insulation products along with insulation installation equipment and tools in Finland.
We offer an all encompassing equipment and sheet metal products sales service for various insulation and construction projects both in Finland and abroad.
Kespet
Store Manager Valtteri Kivikko Our Tampere outlet opens up on 4.2. The man of the hour is our latest addition in the motivated Kespet crew, Valtteri Kivikko, who will [...]