Sheet metal claddings & technical insulation
raw material products, base structures plus tools and equipment. The one stop shop for insulation projects.
What do our customers have to say?

Kokemuksia.fi -interviewed a few of our customers, KAEFER Oy and FinsPro Oy regarding our collaboration. Check the video to see what their opinion was, when interviewed independently.

Claddings

Mineralwool

Cellfoam

Ceramic insulation


Support structures

Coils and sheets

CUI products

Equipment and tools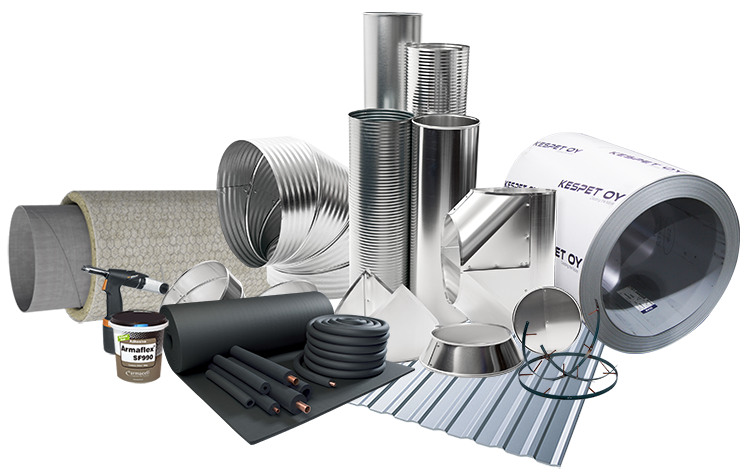 Kespet Oy is the leading international seller of HVAC and industrial insulation products along with insulation installation equipment and tools in Finland.
We offer an all encompassing equipment and sheet metal products sales service for various insulation and construction projects both in Finland and abroad.
Kespet
Sheet metal claddings pricing update 1.10.2019 Dear customer, our protective claddings will see a pricing update starting 1.10.2019. The average price change for the products is 3%, the [...]