Kespet Oy reduces plastic consumption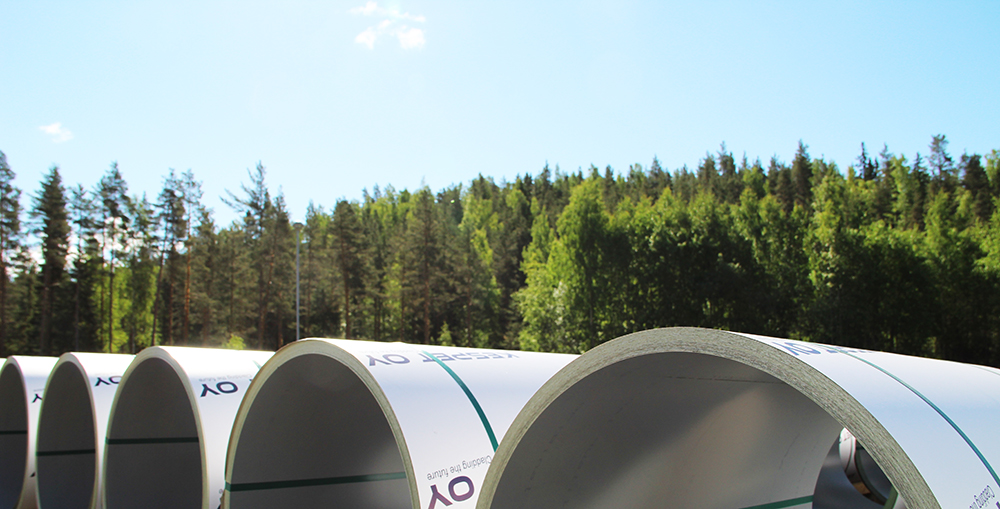 The upcoming EU-legislation will greatly regulate and limit the use of plastic in vaurious environments, including industrial operations. One of the key values in our company is to be responsible when it comes to the environment, this being the reason why improvements for environmental friendly functions have been in constant development for decades during our history. Surprisingly small adjustments such as a mere choice of packaging tape can have meaningful impact to matters such as how much plastic is used annually.
Thanks to some great and efficient collaboration with our suppliers, we recently switched to an alternative packaging film product. Thanks to it's thinner material that simultaneously does not reduce the level of protection our products receive from it's use, the plastic use of our company will decrease 35% within a year. A massive improvement and yet another step towards a more environmental friendly code of conduct.
However, the development is still ongoing and new products and services are always being looked at in order to improve further. We also recycle responsibly, and all our actions follow the international ISO 14001:2015 environmental standard.
Kespet Oy – 13.6.2018