Case: Metsä Fibre Bioproduct Plant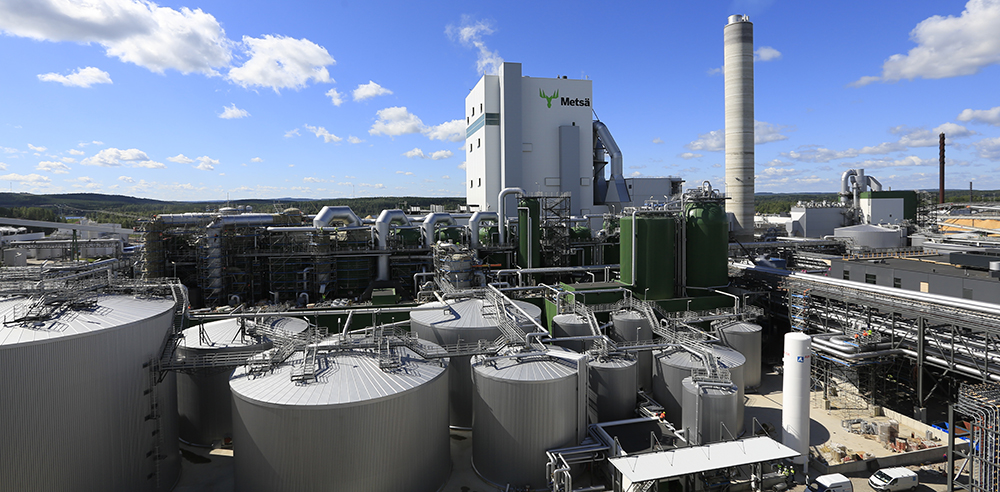 Metsä Fibre Installation Manager Timo-Pekka Aaltonen played a central role in the collaboration with Kespet Oy in building the new bioproduct plant. Aaltonen states the collaboration worked great. Kespet Oy had a consultation contract in the project, starting with procurement and simultaneously providing technical support regarding the products and installation. As the insulation work started, our consultation was put to use in quality control and supervision training in order to find information and solutions in parts of the project.
"Going by the experiences received from this project there is a clear need for these kind of services, both in procurement and as the construction moves forward."
The bioproduct plant was a massive undertaking, and projects of this size always have their own challenges and sectors of specialization. For example, the technical insulation of processes requires it's own know-how and expertise. However a functioning process can be manufactured with good implementation and high quality materials, resulting in a safe, environmentally efficient and visually pleasing. Kespet Oy delivered protective sheet metal claddings for the plant. The total amount of delivered products totaled up to 1500 tons.
Export references 2010-2018
| | | | |
| --- | --- | --- | --- |
| Sweden | 2/2019 | 10 trucks | 145 tons |
| Czech R. | 12/2018 | 10 trucks | 145 tons |
| Sweden | 9/2018 | 3 trucks | 25 tons |
| Sweden | 8/2018 | 5 trucks | 70 tons |
| Sweden | 9/2017 | 12 trucks | 130 tons |
| Sweden | 9/2016 – 8/2017 | 12 trucks | 130 tons |
| Russia | 6/2017 | 18 trucks | 160 tons |
| Mexico | 6-8/2016 | 10 containers | 50 tons |
| Denmark | 8/2016 | 12 trucks | 130 tons |
| Denmark | 11/2015 | 10 trucks | 90 tons |
| Sweden | 2-8/2015 | 15 trucks | 160 tons |
| Sweden | 3-9/2014 | 25 trucks | 225 tons |
| Russia | 3/2014 | 7 containers | 48 tons |
| Uruguay | 1-6/2013 | 25 containers | 300 tons |
| Dom.republic | 7-11/2012 | 6 trucks | 45 tons |
| Russia | 8/2011 | 2 containers | 18 tons |
| Chile | 7/2011 | 4 containers | 75 tons |
| Aruba | 6/2011 | 6 trucks | 15 tons |
| Chile | 4/2011 | 2 containers | 42 tons |
| Chile | 4/2011 | 1 containers | 5 tons |
| Russia | 4/2011 | 8 containers | 176 tons |
| Russia | 1/2011 | 1 containers | 11 tons |
| Russia | 1/2011 | 2 containers | 39 tons |
| Irak | 12/2010 | 6 trucks | 13 tons |
| Belarus | 1/2010 | 82 trucks | 290 tons |